Emergency
Emergency – Dial 911
Any questions or wish to report a violation, call the
Minocqua Police Department 715‐356‐3234
. OBSERVE/DOCUMENT/REPORT
If possible, get hull number and take video or photos of the violation.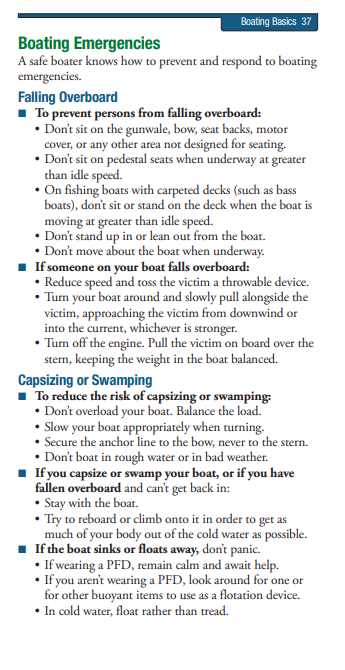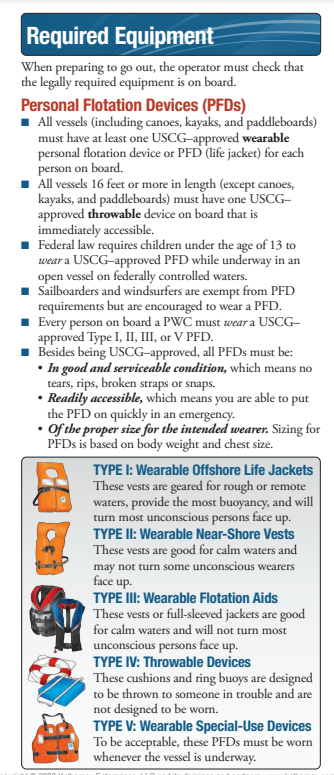 Boat Landings
Buoys
Key Navigation buoys – 
SLOW NO WAKE
– Operating a boat at the slowest speed necessary to maintain steerage CONTROL  – (Respectful  Operation) reduce or eliminate waves that appear as whitewater behind the boat Do not enter this area
SWIM AREA
– Do not enter this area
HAZARD/DANGER  – Use caution in this area
DIVE FLAG  – Stay more than 100 feet from the divers‐down flag or buoy in these areas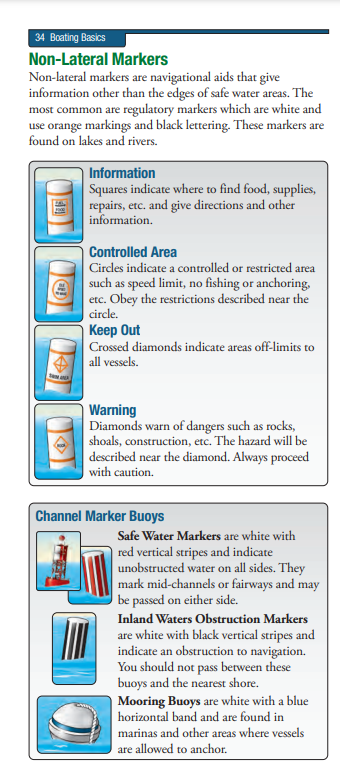 Safe Boating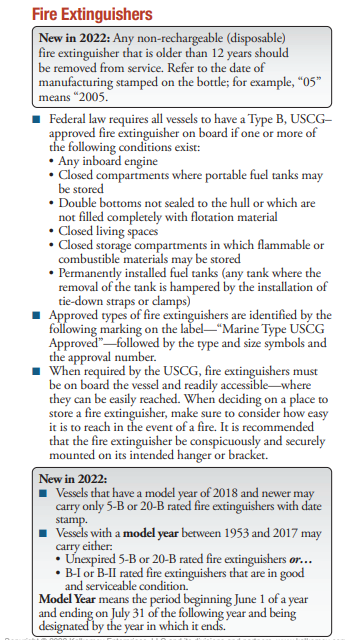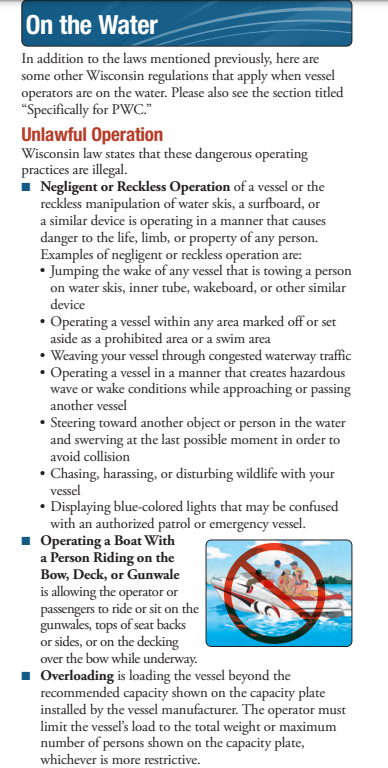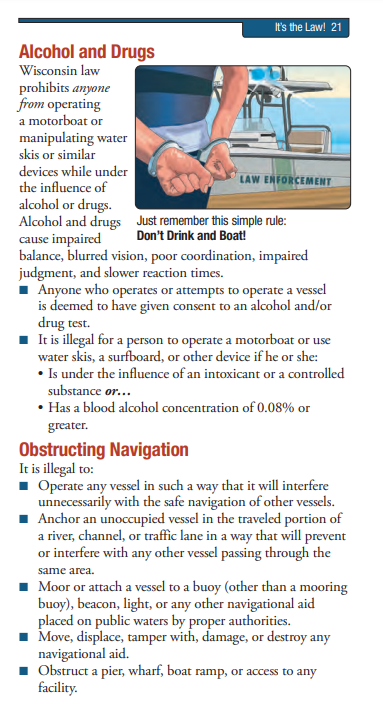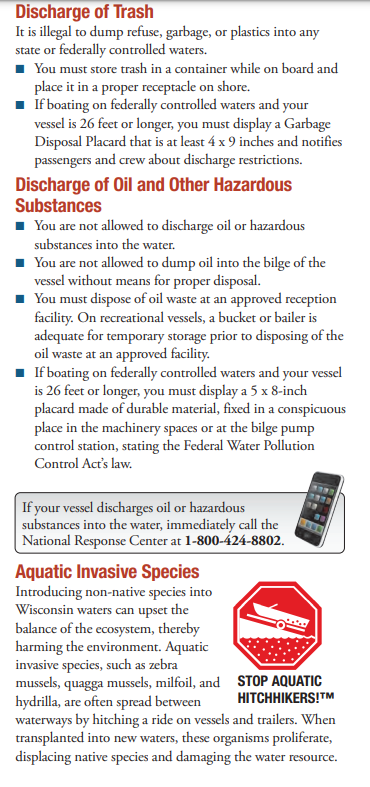 Be at least 100 feet from another vessel before going up on plane.
Keep a distance (w/minimal wake) from

 

Anchored, Slow Moving, and NON powered vessels

 

(Paddle boards/canoes/kayaks/sail boats.)
Don't pass close

 

‐ parallel to pontoon boats / cross at 90 degrees if passing.
Wake/Ski Boats

 

(Respectful operation ) Minimize repetitive passes / stay in large open bodies of water.
Wake/Surf Boats

 

‐ always operate 200+ feet from shorelines, docks, and steer clear of parked boats/ smaller waterca.
Music‐

 

decibel level 86 decibels or less
Lake History
MINOCQUA/KAWAGUESAGA LAKES PROTECTION ASSOCIATION.