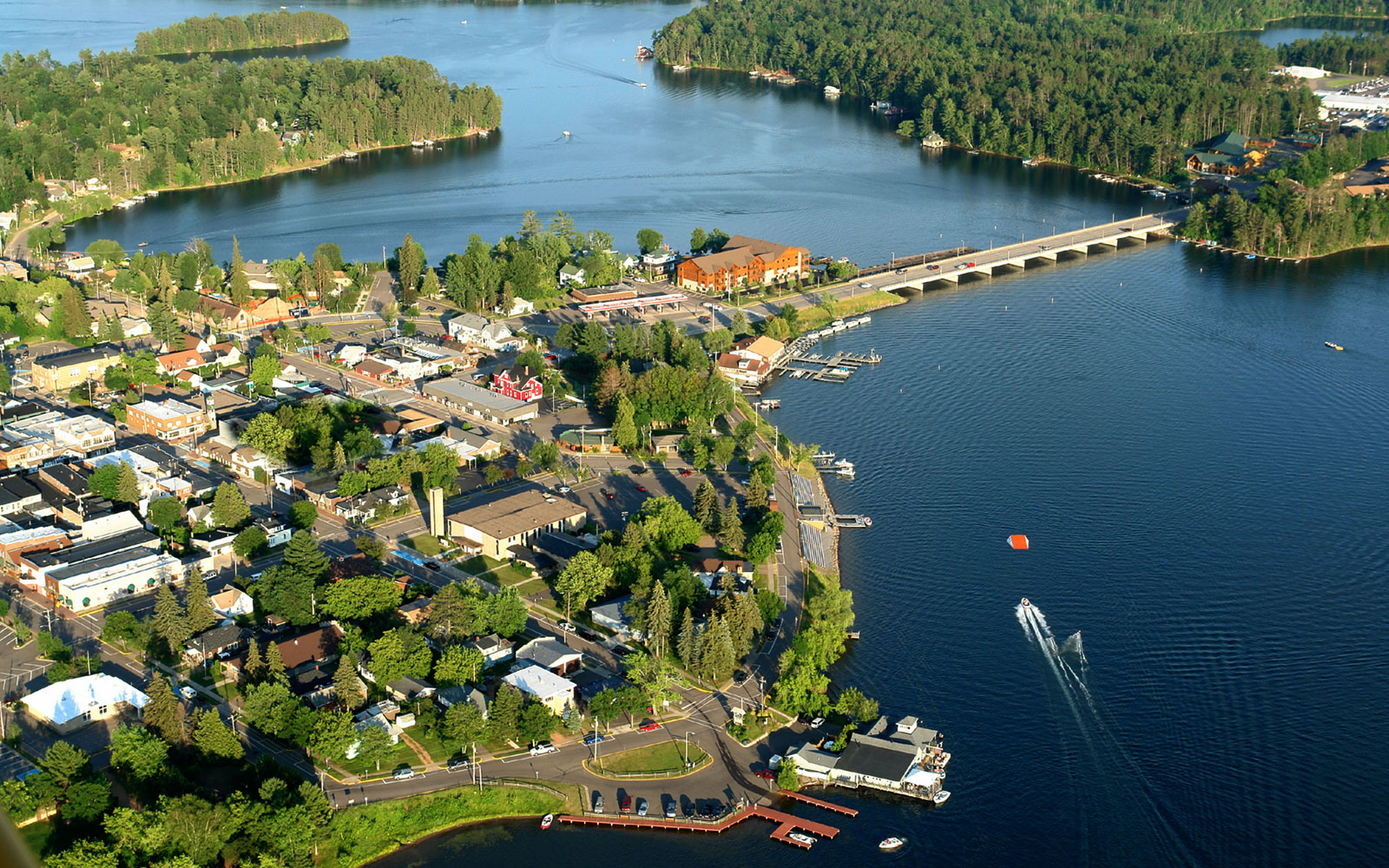 Your Board of Directors
The Board of Directors of the Minocqua/Kawaguesaga Lakes Protection Association is a group of individuals who share a passion for effective stewardship of the lakes.
Here are short bios about the board members
Sally Murwin – President
My husband Tom and I purchased property on Lake Minocqua in 1990 and built our retirement home in 1995.  Prior to retirement, I was employed as a Medical Technologist in the clinical, environmental, and public health fields. I received a B.S. Degree in Medical Technology from UW-Madison '64. I joined  the Minocqua Area Lakes Improvement Assoc.(the original Association) in 1995.  I am very concerned  with the issues we face on the beautiful Minocqua Chain and have devoted much time working to make the Minocqua/Kawaguesaga Lakes Protection Association a success.  It has been a privilege to chair the MKLPA and very rewarding to see the effort put forth by many knowledgeable board members and volunteers.
Mark Clarke – Vice President
Mark was born and raised in Neenah, WI.  He grew up doing a lot of camping in Northern WI.  Mark graduated with a degree in Retail and Marketing, then worked with RadioShack for 33 years.  After 20 years as Regional Manager, Mark retired in August 2008.  Mark and his wife Joan live on Lake Kawaguesaga.  They both have a love and desire to keep our lakes pristine.
Charles (Sandy) Kreps  – Treasurer
Charles (Sandy) Kreps joined the MKLPA board in October 2018 and has served as treasurer for the past few years. Sandy and his wife, Kathy, have been vacationing in the Minocqua area for more than 40 years and purchased a summer home on Lake Minocqua in 2007.  They have two married sons and have two young grandsons, Nathan and Rohan.
Sandy is a retired bank executive, serving some 26 years as the Director of Internal Audit for MidAmerica Bank in the western suburbs of Chicago before retiring in 2008.  He is CPA and holds a BS, Commerce degree from the University of Virginia and an MBA from the University of Notre Dame.
He enjoys fishing, boating, good food, family outings and working around the summer home property.  He is looking forward to many years of service on the board improving the lakes for the good of the Minocqua community.
Mary Taylor  – Secretary
Mary joined the board in 2019 after retiring as director of the Minocqua Public Library. She and her husband, Rob Johnson, who is a retired LUHS educator, have lived on Lake Kawaguesaga since 1984 when they moved to the cottage built by the Johnson family in the late 1960s. Rob's mother, a Minocqua native, loved the the spectacular sunset views over Lake Kawaga.
Both Mary and Rob are also UW Madison graduates, and they have two grown children – Elizabeth who lives in Chicago and Pete in Denver. Mary is looking forward to working with the association membership to protect and preserve our incredible natural resource.
Dave Riebe
Dave and his wife Sue moved to Lake Kawaguesaga in 2015.  Prior to that they lived in West Bend, WI.  Dave worked for Quad Graphics for 30 years and retired as President of Logistics in 2014.  Dave and Sue have one daughter, Samantha.  Both Dave and Sue want to help preserve the natural beauty of the lakes for future generations.
Dick Garrett
Dick has been coming "up north" since he was 8 years old and has a fond affection for the lakes and forests. He has both a bachelors' and masters degree in Industrial Engineering from Purdue University and a Ph.D. in applied mathematics from Northwestern University. He had a 27 year career in management at Eli Lilly and Co. in Indianapolis and upon retirement in 1993, served six and one-half years as a Professor of Business at Indiana University in Bloomington, IN. He has served on the Board since 1996.
Jim Russler
Jim was born in Ann Arbor, MI and primarily raised in Appleton, WI. He graduated from Valparaiso University with a BA in Chemistry and Theology, then he received his MBA from Rockhurst College in Kansas City. Jim was in the plastics business his entire career primarily with the Bemis Company. His family has been vacationing in Minocqua since 1959 and now Cindy, his lovely wife, and Jim are full-time residents. Jim's interest in serving on the MKLPA Board is to lend time to the cause of preserving our beautiful lakes for his generation and those following.
Lance Krolcyzk
I am a native of Minocqua, learning how to swim at Torpy Park in the 1960s and a long time member of the Min-Aqua Bats which helped me soak in a love for our lakes. I graduated from the University of Wisconsin, Madison, am an active member of the Minocqua Volunteer Fire Department, an Oneida County Supervisor and a local realtor at First Weber Group. I am honored to be on this board and to help maintain our great water way.
Christy Steinle
Christy and her husband, Dave, are local business owners living on Lake Kawaguesaga in the summer for the past 8 years. She and Dave are the parents of two teenage girls. She holds a degree in sociology from the University of Wisconsin Stevens Point.  She has been a social worker for many years and own a corporate guardianship company.  Christy is responsible for MKLPA membership activities including the group's social events.
Peter Meyer
Peter started visiting the Minocqua area in the early 1990's and eventually moved to Lake Minocqua full time in 2021 with his wife and 3 children.  Peter is a local Realtor at Redman Realty Group and loves helping clients throughout Oneida and Vilas Counties.  Prior to moving to Minocqua, Peter obtained a degree in Marketing and Finance in La Crosse and spent 18 years working in Home Lending.  Peter is active in the outdoors and joined the board to help preserve the natural beauty of our lakes.
Ted Pittman
Ted joined the Board in 2022. Recently retiring to the Northwoods from a family jewelry business as an internet/ retail sales manager. He is excited to serve the membership of MKLPA.
An Eaglescout at 14 he has served as a Director and/or officer on many boards and organizations including Ducks Unlimited, Yahara Lakes Association, Lake Waubesa Conservation Association, Dane County Parks, and Chamber of Commerce. Back in 1972, he hiked the mountains of Philmont Scout Ranch for the first time, it was a memorable experience that cemented the enjoyment and passion that he shares for camping, hiking, boating, canoeing, generally being in the great outdoors and on the water. He also enjoys restoring and collecting Coleman lanterns.