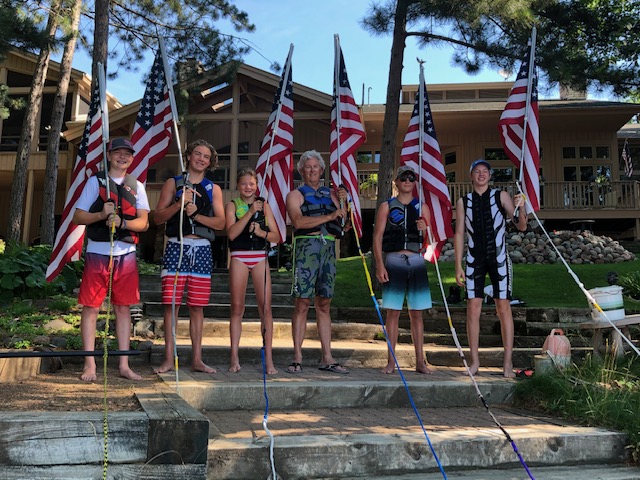 Why you should join
If you are a lake property owner, local business or a concerned citizen, we would like to have you as a member of our Lake Association.  Annual dues are only $60.00 per year.
Managing our two lakes is a major undertaking.  Some individuals seem to believe that the Wisconsin Department of Natural Resources should be responsible for the management and conservation of the lakes and citizens have already paid for those projects through our tax dollars.  Though this may seem a valid position, it is not the way it works.  Although the DNR has many dedicated employees, they do not have the resources or the budget to be able to actively manage Wisconsin's 15,000 lakes.  We have been fortunate to receive thousands of dollars through grants from the DNR and they provide some "hands on" advice and support, but not nearly enough to completely manage our two lakes.
The reality is that interested citizens must lead the management effort with the assistance of the DNR, the county and the towns.  This is where the Minocqua/Kawaguesaga Lakes Protection Association comes in.  We are the group of volunteers who carry the bulk of our lakes management burden.  To do this, we need money, political persuasive power and talent.  The money and political influence comes from our membership.  We would be delighted to add you to our membership rolls.
Many of our members make financial contributions over and above the $60.00 membership fee.  Most of these funds are used for the annual control of Euarasian Milfoil which is a recurring annual expenditure for the foreseeable future.  Funds are also used for lake studies, water & boating safety education and boat inspector expense (Clean Boats Clean Water) programs.   
To submit your annual dues by check and USPS;
Please send your check (& form) to:
MKLPA
PO Box 494
Minocqua WI 54548
To pay via Credit Card or Online check ;
Complete membership information on this page, then hit submit on the bottom of this page 
You'll be directed to the "payment page" – please complete information on payment page as well
Fill in amount – $60 for annual membership – or amount $ for donation
Click the Red Button on the payment page
Join or Donate Today
 – Please complete all information