Water Safety on the Minocqua Chain
The Memorial Weekend boating fun has been complete and we are heading into the busiest boating weekend of the season – 4th of July. The Minocqua Kawaguesaga Lakes Protection Association would like to thank everyone and encourage continued safe boating. 
As a Lake Association, we would also like to review our objectives for continued boater safety, through courteous and respectful operation, proper navigation, and by increasing the overall knowledge to maintain and increase boater operation.
BOATING / OPERATIONS and DNR REGULATIONS  – Anyone born on or after January 1, 1989 must complete a Boater Safety Course and have a "Boat Safety Certificate". Must be at least 12 years of age to operate a PWC (Personal Watercraft / Jet Ski) or Boat (see online for boat exceptions in regulations).
BOATS – must travel SLOW NO WAKE – within 100 feet of any swimmer, shoreline, dock, raft, pier, or buoyed restricted area.
A PWC (Personal Watercraft / Jet Ski) must travel SLOW NO WAKE – within 100 feet from any vessel, dock, raft, or pier, or restricted area, and at least 200 feet of any shoreline.
A PWC (Personal Watercraft / Jet Ski) cannot be operated within 100 feet of a water skier / tuber or a vessel towing a water skier / tuber, etc.
Please see and review website (https://dnr.wisconsin.gov/topic/boat) for a complete list of rules / regulations.
COURTEOUSNESS ON THE WATER –  
Be at least

100 feet

from another vessel before throttling up and going up on plane.

Keep a distance

– (w/minimal wake) from anchored, slow moving, and NON powered (paddle boards, canoes, kayaks, sail boats).

Don't pass close

– parallel to pontoon boats / cross at 90 degrees if passing.

Wake / Ski boats – (Respectful Operation)

Minimize repetitive passes and operate in large open, deep bodies of water.

Wake/Surf Boats

‐ always operate 200+ feet from shorelines, docks, and steer clear of parked boats / smaller watercraft.

Music

‐ Enjoy your music, but keep the decibel level 86 decibels or less.
OBSERVE / DOCUMENT / REPORT – 
If you have any questions or wish to report a possible violation, call the Minocqua Police Department at 715-356‐3234. If possible, get hull number and take a picture or video.
More information is available on boater safety at all Town of Minocqua Boat landings via the MKPLA "Water Safety on the Minocqua Chain" brochure and the "Welcome to the Minocqua Chain" communication centers.
To join or donate to the "Minocqua Kawaguesaga Lakes Protection Association", simply scan on the QR code with your Smart phone, scroll to the bottom, and follow the simple steps. You can join or donate online via your credit card or bank checking account. Membership is only $60 per season.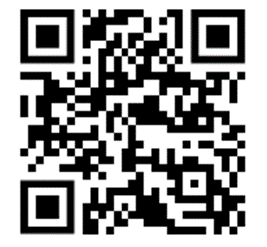 or https://minocquakawaga.org/join/
It's as easy as 1 – 2 – 3.
Fill out your name and address, etc; – click the red SUBMIT button.
Next, click on the red – PAY ONLINE button.
Complete your credit card or e-check transaction form -click on GREEN PAYMENT button.
Thank you again for your boater safety on the Minocqua Chain and enjoy your summer!